Welcome To Emma Petitt Yoga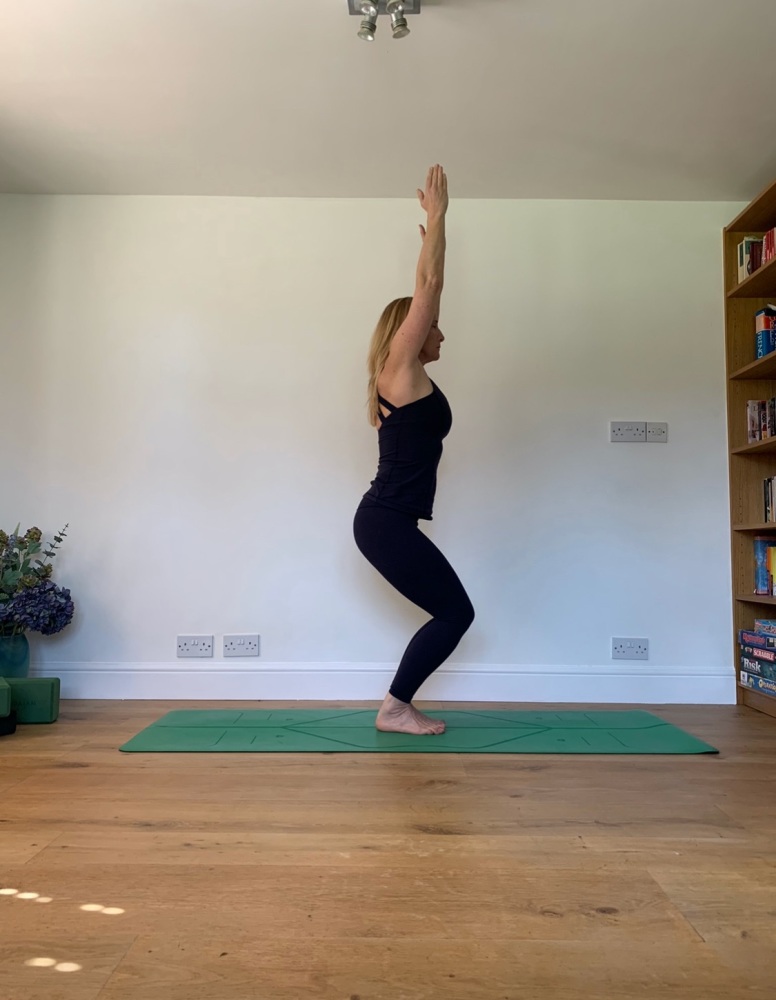 April 2021 Update: Next term starts on Monday 19th April 2021
As we move still further into 2021, due to restrictions still in place, my online teaching schedule remains the same. There will continue to be some Body Rolling using those lovely swidgy balls to create space and freedom in our bodies. I view this as a very exciting development in my teaching spectrum so much so that it may even get it's own class......at least it'll take your mind off things!
I am planning to teach all of my classes live streamed on Zoom until the end of May 2021. This is the only way to consistently deliver progressive weekly yoga classes.
As you know, I have taken a few weeks off over Easter but I can assure you, I have not been idle. I have finally finished my Preventing & Managing Yoga Injuries Course with Jason Crandell which turned out to be marathon-like in length but so relevant and a useful tool to enhance my teaching. I am continuing on with a Somatics Immersion Course with Lisa Petersen and have recently started a Menopause Teacher Training Course with Ben Wolff & Ligia Cannon. This course is very exciting. Trials of the techniques taught within the course have shown 100% success rate at naturally reducing the symptoms associated with the menopause, either to a significant degree or completely. These symptoms include difficulty in sleeping, forgetfulness, hot flashes, night sweats and irritability. As part of the course, I am required to run my own research trial with a small group of women, so will be looking for candidates. Following on from this week-long trial, I will then start to run Yoga for Menopause classes.
I am also starting to plan classes going forward as we move out of the restrictions. I will restart the Enford evening class in June plus move one or two day classes from online to in-person. My thoughts are that I will keep an online live/recorded class presence to balance out my in-person teaching allowing students to access as much yoga taught by myself as possible. I hope to keep 4 classes per week online and teach 4 classes per week in-person. Even if online is not your favourite thing, please do try my live streamed classes whilst we are in these current restrictions. You can do them from the comfort of your own home without the inconvenience of travelling. They are planned not only to be essential maintenance for the body but also fun.
Yoga and mindfulness techniques have never been more important to help calm your nervous system, to increase the strength of the breath and to have a break from the constant mind stimulation from extended screen time and news updates. The best way to stay calm is to learn how to effectively connect with the breath; being present in the moment as you move your body. Now is a time to slow down, pause, reflect.
For a weekly subscription of £10, you can attend as many of my Zoom classes as you wish per week (there are currently six to choose from). You can subscribe for as long as you wish or if you prefer to pay for the term up front by bank transfer, this is also absolutely fine with me. The next term fee is £60 which starts on Monday 19th April and finishes on Thursday 27th May 2021, after which there will be a one week break. This subscription also gives you access to recorded classes, a link can be forwarded to you upon email request at no extra charge.
Click on the PayPal button below to subscribe...
Once you've subscribed, I would be grateful if you could please email me to confirm your subscription. Click on the button below the moment you want to unsubscribe....or I can also pause your subscription upon request.
I am hopeful that you will be able to schedule exercise breaks into your working day and join me.
Please download Zoom and await your weekly Sunday afternoon invitation, if you don't get one please email me and I will send you a link.
Namaste.